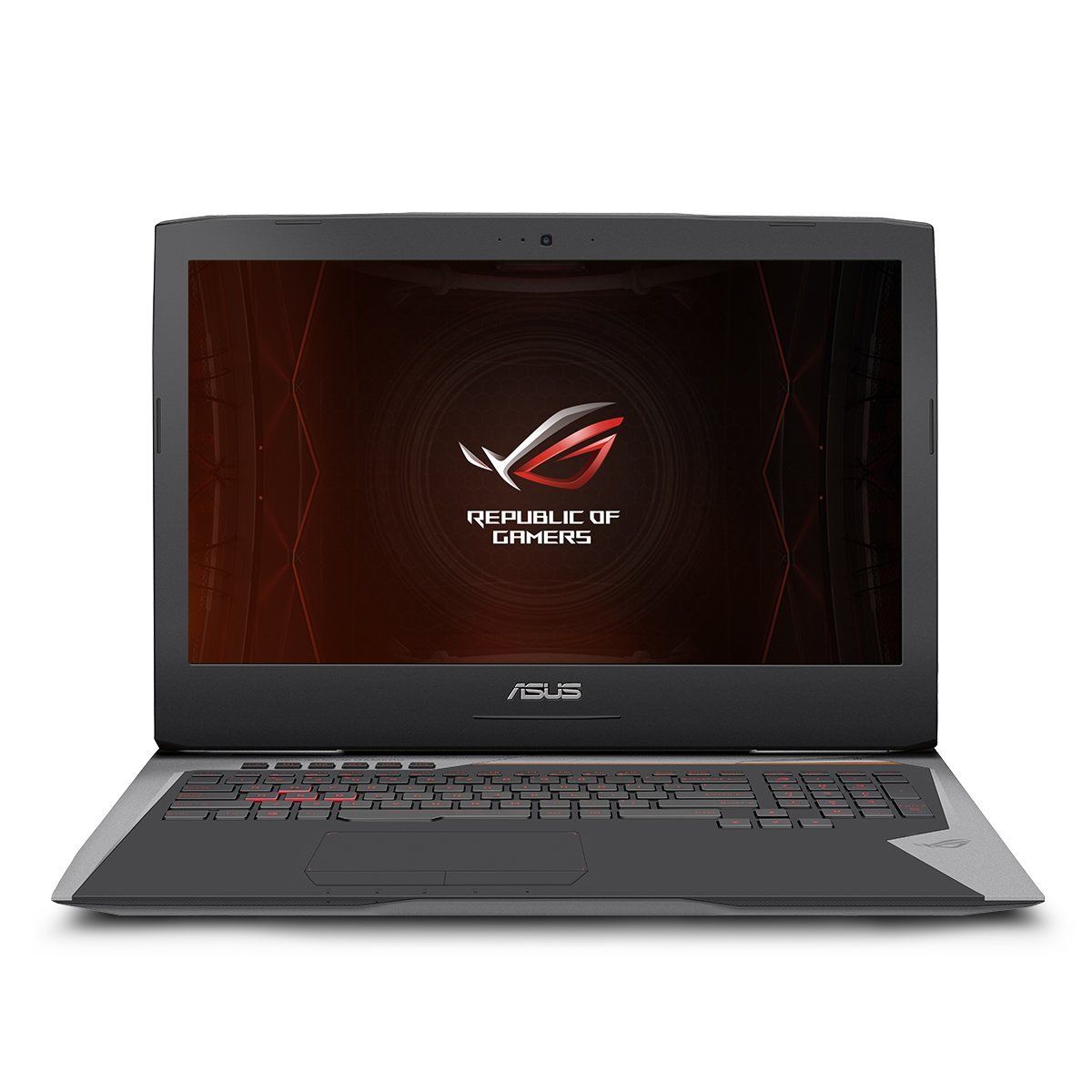 [easyazon_link asin="B01K1JW5DY" locale="US" new_window="default" nofollow="default" tag="topg4u0a-20″ add_to_cart="default" cloaking="default" localization="default" popups="default"]ASUS ROG G752VS OC Edition – Review[/easyazon_link]
Features:
Overclocked Intel Core i7-6820HK 2.7 GHz.
NVIDIA GTX 1070 8GB.
Overclocked 32GB DDR4 RAM.
256 GB SATA SSD with 1 TB HDD storage
17.3 inch full HD G-SYNC Display.
Windows 10.
[asa dvd6]B01K1JW5DY[/asa]
The Asus Rog G752 VS is the ultimate gaming laptop, with mind blowing features to satisfy your every gaming need.
It has the latest G-SYNC graphics technology with a 178 degree viewing angles you get the best view of the game with perfect animations that would leave you glued to the screen.
CPU
The ASUS ROG G752VS OC Edition has an overclocked Intel core i7-6820HK with a 2.7GHz processor such speed and power ensures you have a comfortable game play time with no disturbances since you can be able run multiple processes without affecting your game performance.
GPU
It has the latest generation NVidia GeForce GTX 1070 with an 8GB graphics card, with it being the latest technology definitely it is an improvement and thus offers top quality graphics suitable for any game and ready to go.
RAM
This ASUS laptop has a 32GB base RAM which is good enough to allow you to handle some personal work apart from gaming, with such capabilities and size it allows you to run your games with ease and multiple processes can be easily handled without interfering with performance of the game it also is complemented with an 8GB of video RAM.
Considering such power capabilities of the Asus Rog G752 VS, it surely provides more than enough power to run even the most graphically-demanding games and software available in the market today.
Screen
The Asus Rog G752 VS has a 17.3″ full HD G-SYNC display with a 1920 by 1080 resolution complemented by 178 degrees viewing angles. Its display is sharp and the view is awesome.
It seems like Nvidia has really focused on giving this gaming laptop more than enough of the power it needs to satisfy its targeted users. With the HD G-SYNC display technology, the visuals of even the most graphic intensive games are stunning, lifelike, and very smooth even at the highest settings.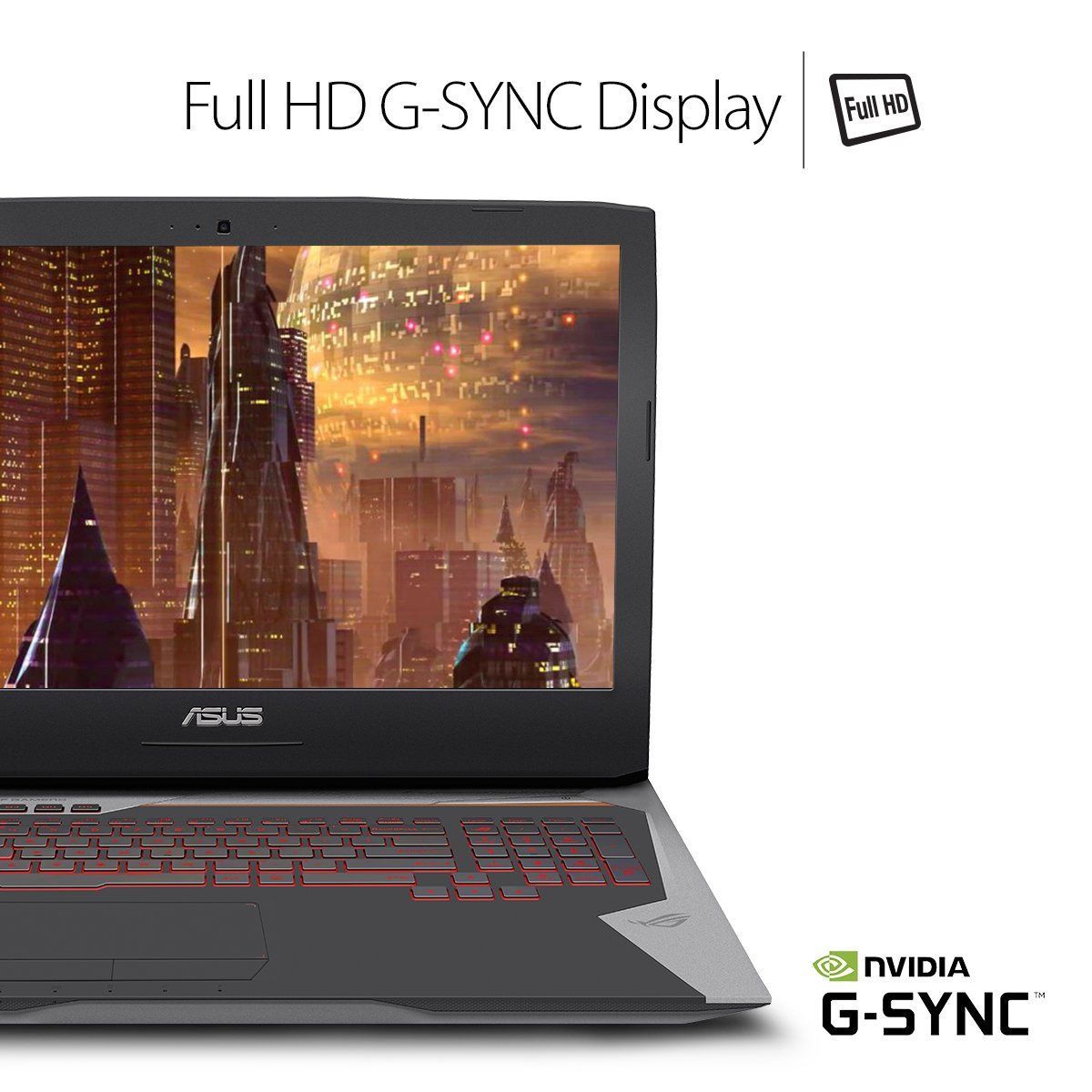 Connection and Ports
The Asus ROG G752VS OC Edition's right edge panel has the, mic, headphones, and line-in jacks; as well as the ethernet and AC power jack; an ordinary USB 3.0 port; a Thunderbolt 3 over USB Type C 3.1 port; a Type-A 3.0 port; mini-Display port, and an HDMI 2.0 video-out port. On the left are two USB 3.0 ports making it a total of 4 which makes using gaming peripherals much easier.
Storage
The ASUS ROG G752VS OC Edition has a 256GB NVMe PCIe SSD which is quite impressive and a 1TB 7200RPM hard disk drive which is good enough to store the games and to enable fast boot up of the system and the game loading.
Audio
It is equipped with Asus' own sonic studio speakers that is quite decent but not impressive, its overall volume is a little bit lacking.
QUALITY & DESIGN
---
It is made of a gray copper chassis with plastic panel at the bottom.
Its looks are quite impressive with a ROG logo on the top, at the back there are glowing red lights that shine through the copper and red venting, inside there is a two-tone gray and black deck, highlighted by copper and red accents, it's beautiful and amazing overall.
Noise:
There is a little bit of noise from the air vents during cooling but generally the Asus ROG G752 VS is a very quiet laptop.
Temperature:
During intense gaming sessions the temperatures are quite high but thanks to the rear vents at the back excessive heat is channeled away, the bottom part is quite hot but the touchpad and the keyboard are cool.
Weight:
With dimensions of 12.7 by 16.4 by 1.9 inches (HWD) the Asus ROG G752 VS is big with weight 9.5 pounds, I would not fancy walking around with it.
[table id=112 hide_columns="2,3,5,6,8,9,10″ filter="B01K1JW5DY" responsive="all" /]
My Thoughts
The ASUS ROG G752VS OC Edition is a great gaming laptop with performance and graphics that are outstanding in its design. It is a beast of a machine that is worth checking it out. On the downside, it is quite heavy.
[easyazon_link asin="B01K1JW5DY" locale="US" new_window="default" nofollow="default" tag="topg4u0a-20″ add_to_cart="default" cloaking="default" localization="default" popups="default"]ASUS ROG G752VS OC Edition – Review[/easyazon_link]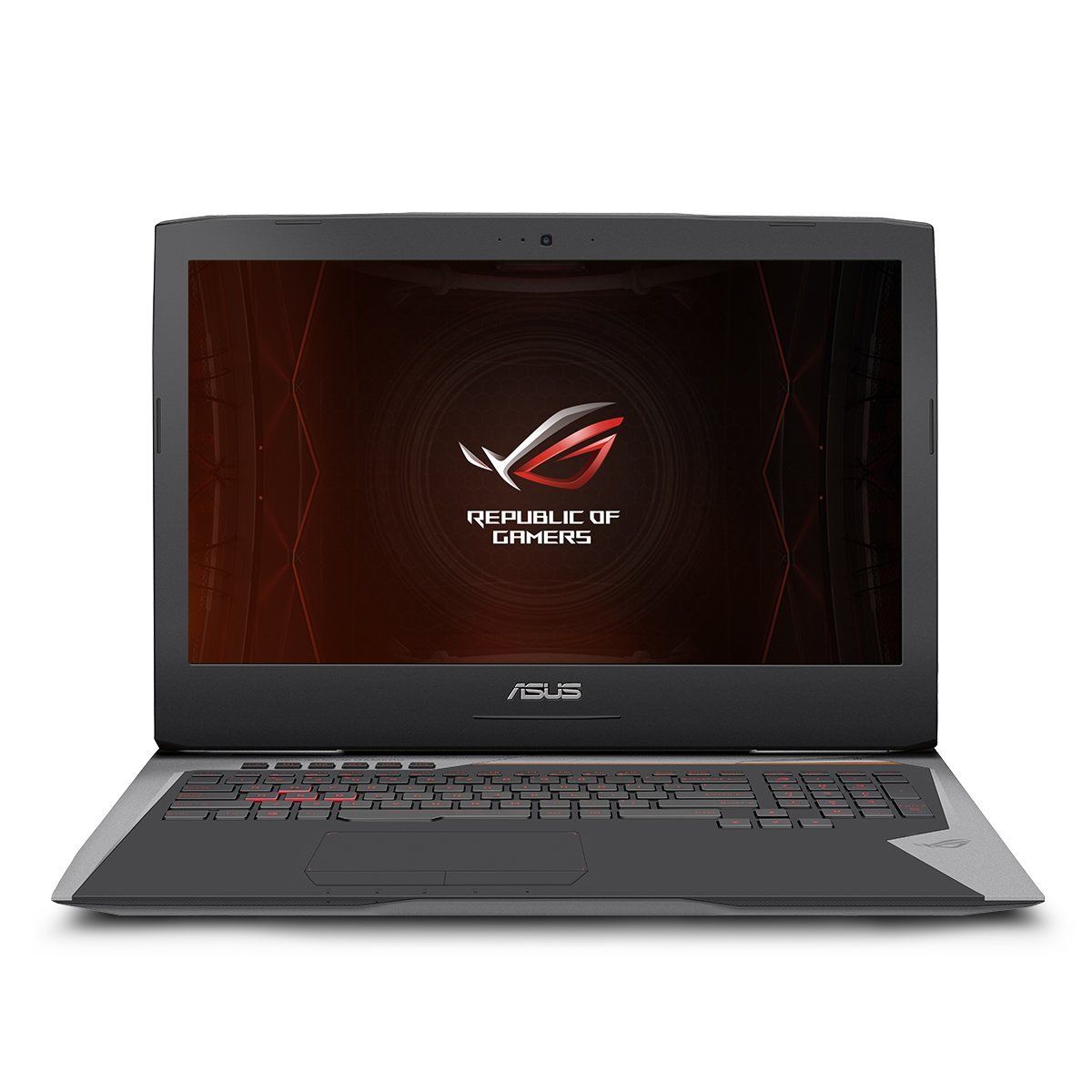 [ezcol_1half]
Pros:
Latest technology Nvidia 1070 GPU
Wonderful design
Overclockable
[/ezcol_1half] [ezcol_1half_end]
Cons:
No RGB lighting
Bad audio system
[/ezcol_1half_end][asa dvd6]B01K1JW5DY[/asa]